Der Podcast für kreative Solopreneurinnen
Ich inspiriere DICH mit meinem Podcast "YOUR STORY IS YOUR BUSINESS".
Heidi's Story is her Business | Interview mit Heidi Krenn
Jazz Singer and Vocal Coach Heidi Krenn helps passionate students who are serious about learning the art of great singing. She gives singers the vocal freedom and confidence to amaze audiences and move their hearts.
Holding two master's degrees (in jazz singing and jazz composition) and over two decades of performing and teaching worldwide, Heidi is a sought after expert in her field.
It is her mission to empower singers of all levels and backgrounds to develop the skills needed to freely express all that is alive within without letting poor vocal technique or lack of musicianship get in the way.
Jazz and improvisation hold a very special place in her heart, and she sees it as her calling to share and teach this music, thus keeping the spirit of jazz alive.
Du möchtest Heidi's Musik hören?
? www.heidikrenn.com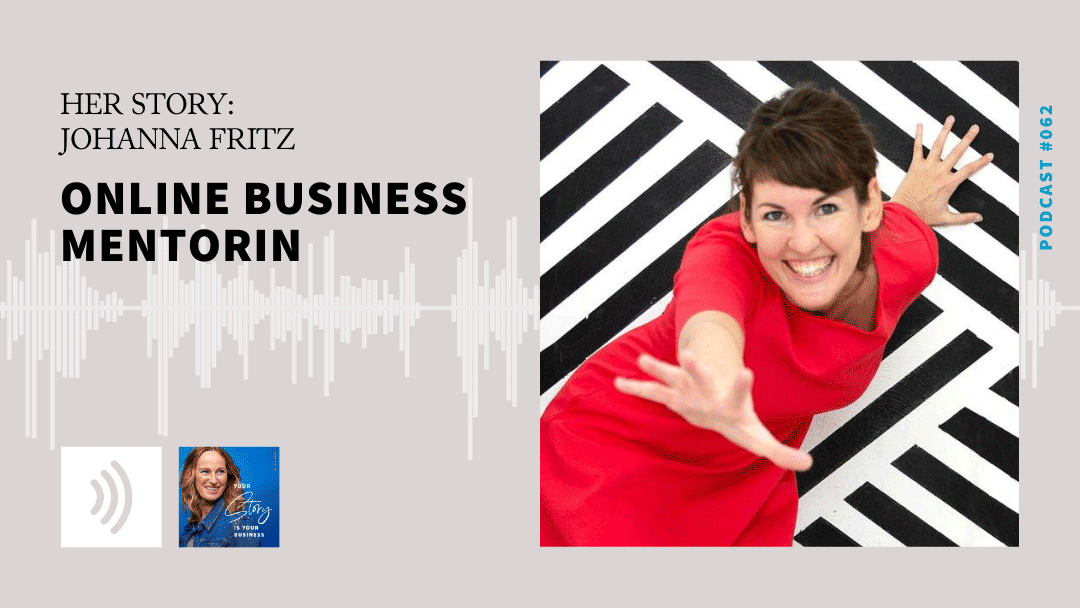 Johanna Fritz ist Online Business Mentorin mit Fokus auf E-Mail Marketing und Funnel- Strategie.
Erlebe, wie sie im LIVE-Talk die verblüffende Verbindung zwischen ihrem Warum und ihrer Story entdeckt.
Jetzt hören.
Lass deine Bilder sprechen! Interview mit Personal Branding Fotografin Kerstin Sönnichsen: Mit den richtigen Bildern und Stories zu Einzigartigkeit im Online-Dschungel!
Jetzt hören.
Entdecke was in dir steckt!
Kerstin Michaelis unterstützt als moderne Lichtschamanin und spirituelle Coachin Frauen darin, wieder Zugang zu ihrer Seele und der inneren Sehnsucht zu finden und ermutigt sie, sich ihren Herzens-Wünschen zu öffnen und diese zu leben.
Jetzt hören.

Gratis!
365 Story-Ideen
Du möchtest auf Facebook & Instagram regelmäßig Stories posten, aber hast keine Idee WAS du posten sollst!? Dann hol dir hier deine 365 Story-Ideen für ein ganzes Jahr!

Copyright © 2016- 2023
Iris Seng All rights reserved.
Iris Seng – Business-Story-Architect
info@irisseng.com